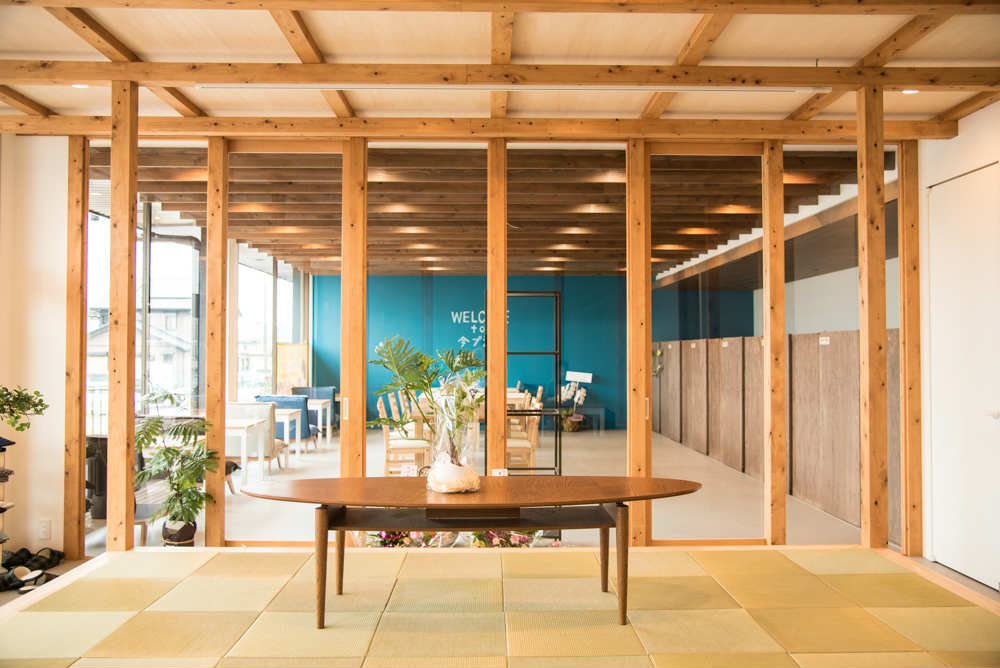 Rent Price
¥45,000/1 month
At Imaplus, you can find a wide variety of people such as creators living in the local area of Shiga Prefecture, adults who are there for studying, and housewives who offer food in the kitchen.
In addition, because it is designed to stimulate communication, even people who come to Japan for the first time from overseas can easily talk to local Japanese.
If you want to talk to local Japanese people, connect with Japanese regions, and do something in the countryside of Japan, Imaplus makes it all possible.
Imaplus is a coliving space which has a coworking space and a sharehouse.
The coworking space has a standing desk room, you are able to work in a multi display space, and then a tatami space where you can easily communicate.
If you want to do a workshop, you can use the meeting room.
You are able to use the free of charge coworking space from 9 am to 7 pm on weekdays and 9 am to 5 pm on Saturday.
And then the share house has a private room for each one and a common living space.
Around imaplus, there is a station nearby and you need 30 minutes for Kyoto.
There are supermarkets nearby, so you don't have trouble to go shopping.
You are able to use rental bikes, so let's go and relax at each spot.